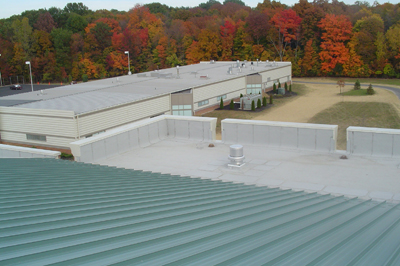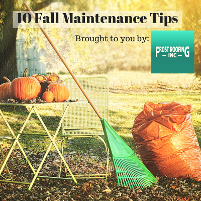 Fall weather is here so Old Man Winter will be knocking at the door before we know it. Whether you're looking forward to a cooler climate and snow, or counting down the days till next summer, you'll want to make sure your home and business structures are ready for winter with this fall maintenance checklist.
Have your furnace cleaned and inspected by a qualified technician. This should be done annually. Don't forget to clean or replace the filter!
Keep flammable materials away from water heaters and wiring in the basement.
Insulate water pipes in areas exposed to cold temperatures (e.g., outside walls), and remember to crank up the thermostat a bit during extra cold periods.
Check for damage to your roof visually from the ground, and have gutters and downspouts cleaned to keep debris from accumulating. Leave + Gutters = Clogs and Ice Dams later.
Check caulking around doors, windows, showers, bathtubs, sinks, and toilet bases; then make repairs as needed.
Have your chimney cleaned and maintained every year by a reputable professional.
Clean the clothes dryer exhaust duct and space under the dryer. Remove all lint, dust, and any other material. Every year, there are an about 2,900 clothes dryer fires causing an estimated 5 deaths, 100 injuries and $35million in property loss.
Check all electrical outlets for potential fire hazards such as frayed wires or loose-fitting plugs. Be sure not to overload electrical outlets, fuse boxes, extension cords, etc...
Keep a fire extinguisher accessible. Make sure it is filled and ready for operation.
Check smoke detectors. Make sure there is one on each floor of your home. Test them monthly, and change the battery annually or when necessary.
Your home or business are your biggest assets and proper maintenance will save you money and headaches down the road. If you haven't had Frost on your roof yet this year, give us a call at 419-739-ROOF or click here to request a free, no-obligation consultation. We'll help give you peace of mind that your roof is in tip-top shape to continue protecting your property through winter's severe weather.