7 Things to Consider Before Replacing Your Commercial Roof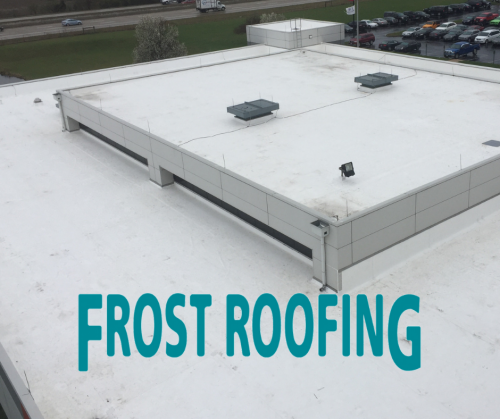 Replacing your commercial roof is a big investment and a decision to be made with care. So is it time to replace the roof system? There are several things to consider before making room for this in your 2019 budget.
Repair vs Replacement
The price tag is always going to be one of the first factors you think about. So how do you know when it's time to stop making repairs and just replace it? The best answer to this question will come from a trusted, certified commercial roofing contractor. They can perform a thorough inspection, show you how much life is left in your roof, and sometimes you'll find it's cheaper to replace it than keep making repairs over the years!
R-Value
R-value is determined by your roof system's insulation's heat resistance. The higher, the better. It's important because this affects your building's heating and cooling costs. In other words, high R-value = less $$ on utilities!
Weather
Weather, especially wind, can play a rather large role in deciding if your roof needs to be replaced. Is it able to withstand seasonal weather in your area? Is the roof system properly anchored? Have you had problems in the past after storms roll through?
Slope
How well is your roof system currently shedding water? Leaks are more likely on roofs with improper slope. A ¼" slope per foot is recommended.
Drains
Slope and drainage go hand-in-hand to properly dispose of water. If your drainage system is not working properly, again, you are more likely to have leaks.
Roof Deck
Is your current wood-framed deck bowed from years of constant load? Or do you see some weird elevation changes from previous work done over the years? All deck issues need to be taken into consideration when replacing a roof system. Not addressing any current issues may not solve problems you've been having.
Contractor
Choosing the right contractor can seem like a daunting task considering how many roofers are out there. Narrow them down to the right one quick by checking their reputation, how long they've been in business and asking for references. Don't be afraid to contact the Better Business Bureau for more information. Research is important here and could save you plenty of headaches later. A good commercial contractor will be certified, reputable, experienced, and insured.
Frost Roofing, Inc. has been in business for 90 years and commercial roofing is our specialty. Contact us today for a no-obligation consultation and ask us about FrostCloud so you can view everything we find on your roof in real-time!
Call 419-739-7663 or send us your request here.