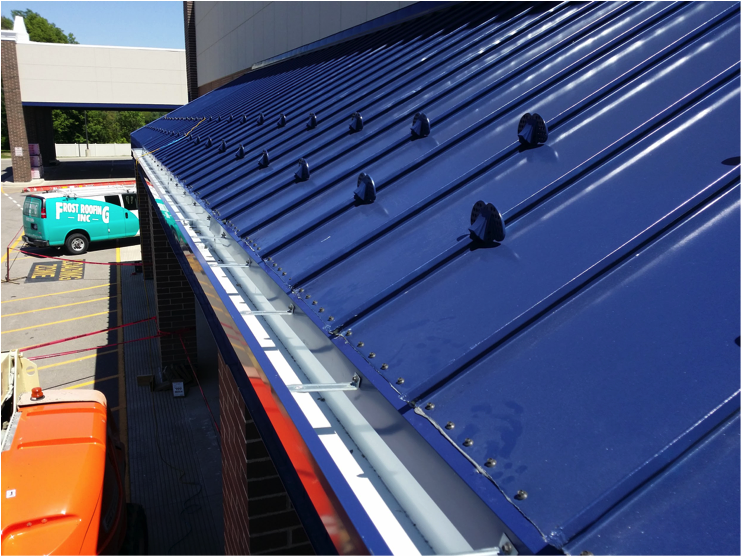 Striving to set ourselves apart and service you to your highest standards, our Frost Roofing service team is comprised of Service Technicians, not just an installation crew. We employ the finest, most qualified and trained technicians in our industry, providing you with prompt, emergency service available 24 hours a day, 7 days a week.
When your project requires penetration of your roof system, Frost Roofing's craftsmen are experts in combining our skills to complete a functional and efficient installation on projects such as: A/C or fan curb, exhaust pipes, plumbing vents, new duct work, and any other repair or installation. We are pre-qualified by virtually all roofing manufacturers to make alterations in accordance to warranty requirements.
Our full-service approach to roofing assures you that you have chosen a contractor capable of handling all of your roofing needs. From the lost art of custom copper fabrication, solder seam roofing, and slate, to the modern day shingle, built up, and single ply roof, Frost Roofing has you covered.