Questions to Ask Your Commercial Roofer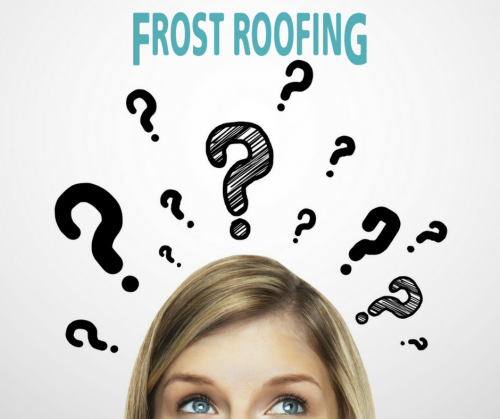 Your roof is a structure built over your head to protect you and your employees. This is why it is vital that it performs as it should. It is also important to hire the right contractor for the job. When it comes to your business, only consider certified, reputable professionals for any repairs, maintenance or replacement. Here are a few questions that would be good to ask before you put your John Hancock on any contracts:
1.
Do you have references?
Knowledge is power, and the more knowledge you gain from their previous work, the better! Just like
reviews
you read before purchasing something online, this is an easy way to find out what others have experienced before making a commitment to any service.
2.
Can you give me an estimate?
This keeps everyone on the same page as far as what is wrong, what work is expected, and about how much it will cost. Frost Roofing provides
no-obligation consultations and estimates
to all of our clients.
3. Do you coordinate containers & material drop-offs? It is important to know how and where waste and excess material is being disposed. You will also want to know when and where material will be stored so it does not interfere with your business (especially if your roof requires a full replacement).
4.
Do you offer a maintenance program?
Maintenance
is the hallmark to every roof system's longevity. Many warranties even make annual maintenance a requirement to stay current.
Note: In addition to questions you should ask, you should also inform your roofing professional of any restrictions or rules that may go along with accessing or working on your company's property.
Once all issues or concerns are addressed and communicated, it's time to get on the schedule! We hope this helps when you are ready to make the call! For more information, or to
schedule your free roof evaluation
, contact 419-739-7663.​