Save Money This Spring with a Commercial Roof Inspection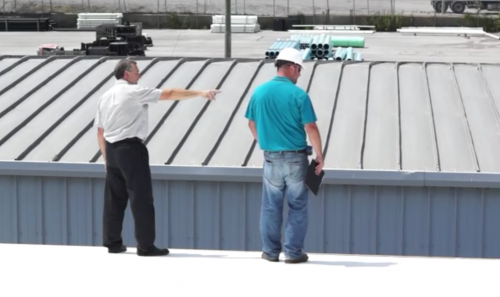 Spring is just around the corner! Yayyy! That means it's an ideal time to schedule a roof inspection for your commercial roof. Winter can do some ugly things to your roof with wind, snow, ice, and its vicious freeze/thaw cycle.
The best way to determine how your roof fared during this past winter season is performing a thorough roof inspection. Doing so will correct any problems you may have and extend the life of your roof system.
Signs of damage we will look for include but are not limited to:
· Loose seams, including edges and corners
· Damaged fasteners
· Bubbles in the membrane; punctured membranes; or those split from freeze/thaw cycles
· Loose flashing or seals around vents or drains
· Soft or spongy spots in the roof field
· Clogged or damaged drains and gutters
· Signs of mold or algae
In some cases where problems are identified, further inspection may be needed. We have an in-house thermometer and tools to help us in cases like this. Please note, depending on your roof's warranty regular maintenance may be required to stay current.
When performing our inspection, all photos and descriptive notes are available for you to view in our online portal. Each property has documentation of all visits we make. Ask us about
FrostCloud
when you contact a Frost Roofing representative.
Frost Roofing is celebrating 90 years in business. Family-owned since 1928, we specialize in commercial roof repair, replacement, and maintenance. To learn more, visit
www.frost-roofing.com
or call 419-739-7663.