Top 10 Reasons Roofers Love Their Jobs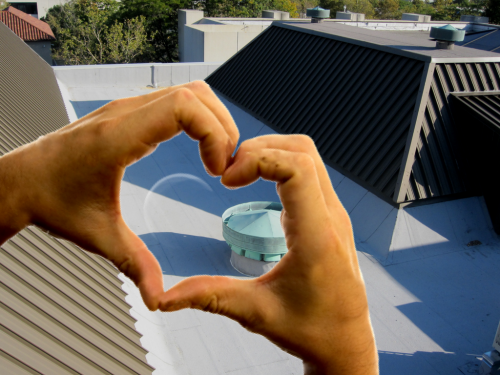 The number of roofing workers is growing and is expected to continue to grow in the coming years, but why do roofers choose this trade? One reason could be that earnings for those in construction careers are higher than the average for all industries. And the other perks? Turns out everyone has their own reason for choosing roofing as a preferred career. Here's the Frost Roofing top 10 list of why roofers love their jobs:
1. GROWTH: Growing through experience with each job and using each lesson learned to help others on the team grow and improve as well.
2. KNOWLEDGE: The vast knowledge gained of the construction industry. We're always learning.
3. JOB SECURITY: Our jobs will always be in demand. Roofs will always be needed and we don't see robots doing our job any time soon.
4. ROOM FOR PROMOTION: There's plenty of advancement opportunities on the team to aim for. From roofers and repairmen, to project managers and foremen, or supervisors and upper-management.
5. TEAMWORK: Being part of a team and watching projects unfold as we complete them together.
6. HANDS-ON: We love building and working with our hands. The craftsmanship and integrity put into a job completed with our hands is very rewarding.
7. PROBLEM-SOLVING: Solving new problems. Every day is a new challenge to overcome. It's always interesting, never monotonous.
8. OUR VIEW: Working at different jobsites is nice. New locations with each project gives us a change in scenery and something to look forward to each day.
9. WORKING OUTDOORS: Fresh air, no cubicle... it's the best!
10. PRIDE: Taking a look at the finished product after a job well done is pretty satisfying. I enjoy driving by previous jobsites and looking at the roof systems I helped install.
If you're interested in a roofing career, check out our available positions here.