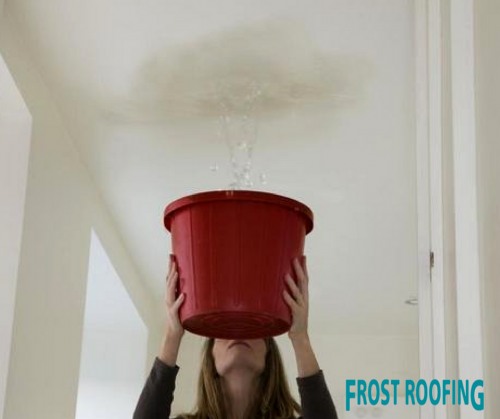 Rain, snow, wind, ice... all the typical ingredients for a roof leak. This time of year it's pretty common for us to perform leak repairs, so we thought we would share some helpful info in case you find yourself with a leak problem.
First, it's good to know what the cause could be. In some cases, the leak isn't even coming from the roof. Other times it is. Some common sources of leaks include:
Weather (Rain, Melted Snow, Wind, etc...)
HVAC system
Faulty water lines/drain lines
Condensation
Ice Dams
Roof Traffic
Next, take note of the situation you have with the leak. A few things to pay attention to include:
What kind of weather have you had lately?
Have you had problems in the past?
How often or severe is the leak?
Do you hear dripping sounds?
Locate and measure leak area from inside (if possible).
Now it's time to call a professional to pinpoint the cause of the leak if it is still unknown and make any necessary repairs. Roof leaks, if left unrepaired, can cause significant damage to your business. It's important to make sure it is repaired in a proper and timely manner. If you suspect a roof leak in your commercial roof, contact us today! 419-739-ROOF Our service crews are available for emergency dispatch 24/7/365 so you're always covered with Frost!